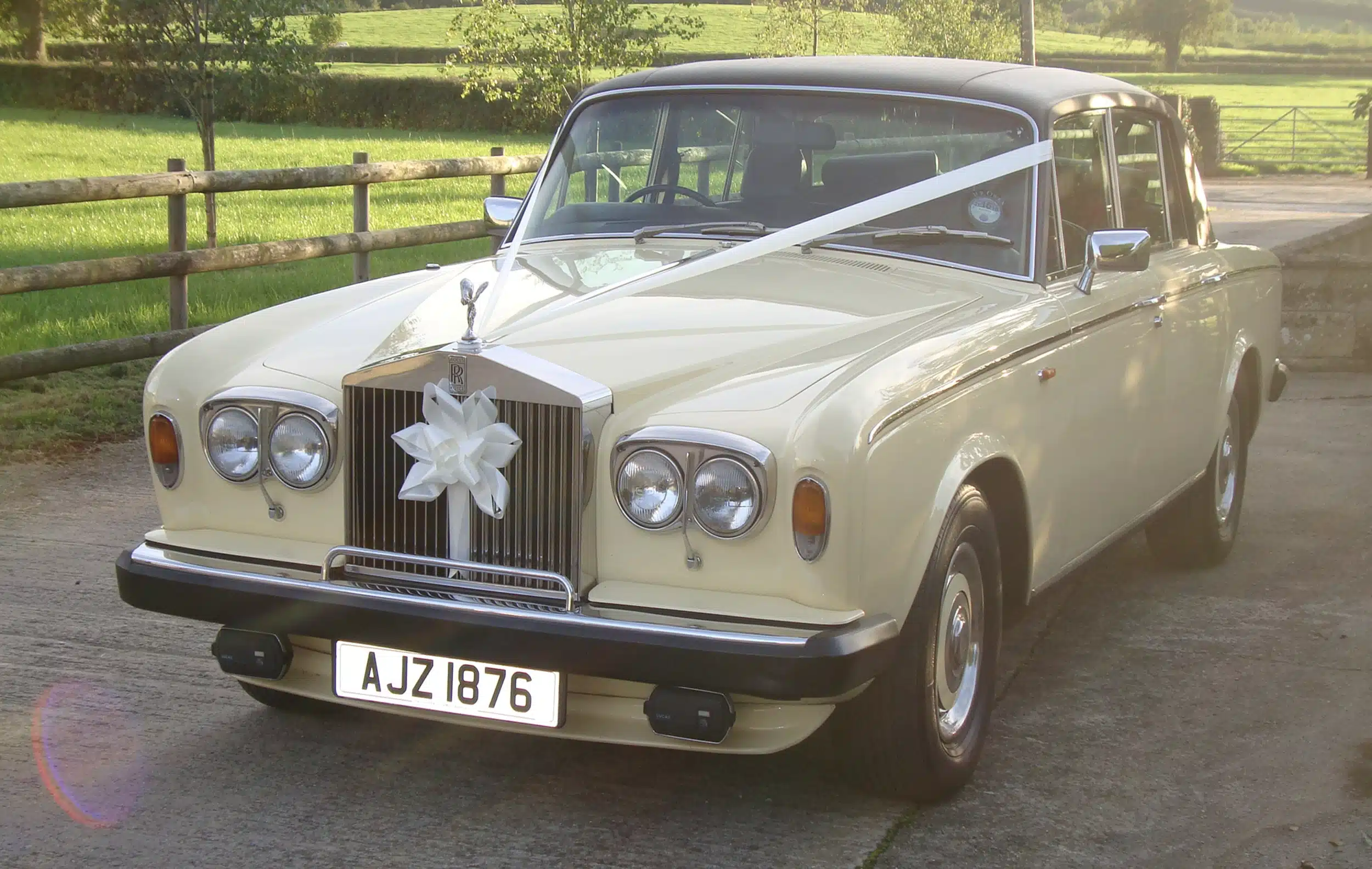 Rolls Royce Silver Shadow MK2 (Cream)
The Rolls Royce Silver Shadow MK2 is a four-door luxury sedan that was produced by Rolls Royce from 1980 to 1999. The 1980 model year was the last year of manufacture.
The 1980 Rolls Royce Silver Shadow MK2 is powered by a 6.75-liter V8 engine that produced 220 horsepower and 300 lb-ft of torque. It featured a classic and elegant exterior design with a distinctive grille, chrome accents, and a long hood. The interior was spacious and luxurious, with leather seats, wood trim, and high-end audio and climate control systems.
Vehicle make: Rolls Royce

Year of manufacture: 1980

Cylinder capacity: 6750 cc
Classic design
Some notable features of the 1981 Silver Spirit include power steering, power brakes, power windows, power locks, and air conditioning. The car also featured a sophisticated suspension system with self-leveling rear suspension and adjustable shock absorbers for a smooth, comfortable ride.
Overall, the 1981 Rolls Royce Silver Spirit was a highly desirable luxury car for those who appreciated classic design, exceptional craftsmanship, and a refined driving experience. It remains a sought-after collector's item for Rolls Royce enthusiasts.